Red hat server hardening training course will teach you about the managing and tracking the security updates and how it is created. You will also able to learn about the management of the software updates and its verifications properties.  Red hat server hardening training programme includes creating and managing file system using the system encryption, manages special permission, additional file access controls and monitoring file system changes and you also learn about the configuration of system logging and auditing. In this course, you will learn many things such as tracking security, managing software, creating file system, managing file system, managing special permission, managing additional file and monitoring for the file system changes, managing users accounts.
It helps to understand how red hat enterprise Linux produces updates and makes use of them to perform a series of queries simply to identify what details are available and then, develops a procedure for applying the necessary updates to system, including verifying properties and allocate an advance file system layout. Security related options adjusted via file system properties, with work set user id, locate files with permission enabled and set group id. Red hat server hardening training will help in modifying default permission applied to directories and files and configuring software in order to monitor files on your machines for the changes.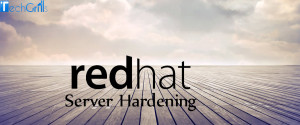 It will involve adjusting properties for various console services to enable or to disable settings based on security. It will also configure and install red hat identity management client and server and configure red hat identity management rules in order to take control of the users' access to system and there will be an additional privilege given to the users for those systems. You can do all this, when you take this course; does it not make you join, as soon as possible? server hardening training will involve many security policies and standard requirements, all system integrity etc. server hardening training provides you strategy for addressing specific policy and configuration concerns. It will need technical guidance on enhancing the security of the red hat enterprise Linux system. It will also be responsible for the implementing security policy requirement and it must be able to demonstrate that system to meet the security policy requirement and also maintain to continue to security requirement, including management of security of operating system or software updates.